---
SeniorArk.com is a free, not - for - profit, volunteer site, BY SENIORS, FOR SENIORS.

The site was begun in November 2005. By April 2007 we are only completing the foundation. But already you have created hundreds of pages, chock full of over 4,999 links, tips, and other resources to help our generation cope with the inevitable challenges that come in retirement.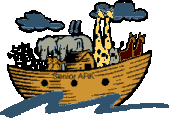 Noah's Senior Ark
---
Windows Vista Help, Tutorial and Tricks

Windvis.com was created for users that are beginners or intermediate, but if you have been using Windows Vista since its early versions and became an expert, we may have some interesting things for you too!
---

Are Free Downloads as Good as For-Pay Apps?

You can download free software—office-productivity suites, photo-editing apps, and just about anything else you can think of—that claims to deliver the same tools as those found in paid versions.