---
The Top 10 Free Email Services

If you are looking for a free email service, you can be picky. You'll be rewarded with plenty of storage, effective spam filtering, a fast interface, desktop email program access and more. Find the top 10 free email services to choose from reviewed here.

Click here:Top 10 Free Email Services
---
Download Free Mailwasher anti spam software, the reliable spam blocker, protect your computer from unwanted email spam and stop viruses before you download them. Click on the picture below.

---
E-Mail to Many Without Looking Like a Spammer

Your e-mail service may limit the addresses you can send to at once. Here's how to get around such restrictions. Plus, the etiquette of blind carbon copies.
Click here: E-Mail to Many Without Looking Like a Spammer
---
Sitedeveloper's Outlook Spam Tutorial

One of the best tutorials to filter your unwanted junk email is Sitedeveloper's Outlook Spam Tutorial, which covers Outlook Express and Outlook versions 2000 and 2003.

---
Control Spam In Outlook and Outlook Express
Click here: OUTLOOK/OUTLOOK EXPRESS SPAM TUTORIALS
---
Resize Your Photos Especially For E-Mail
Select the photos you want to resize, right-click, and choose Send To Mail Recipient. Windows displays the Attach Files dialog box, where you can select the new size (Medium or Large).
After resizing, Windows automatically attaches the new, resized photos to an e-mail message for you.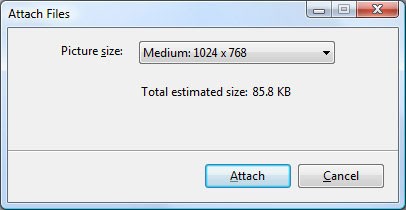 Click here: Send Don an email message.

If the above link does not work for you, send email to: don@donnitkin.com


---

---

To make a suggestion for an addition to the site or make a comment, click on the "Sign my guestbook" button.